Dolphin Proteus DX4 versus Dolphin Premier®
Compare Features, Filters, and Warranty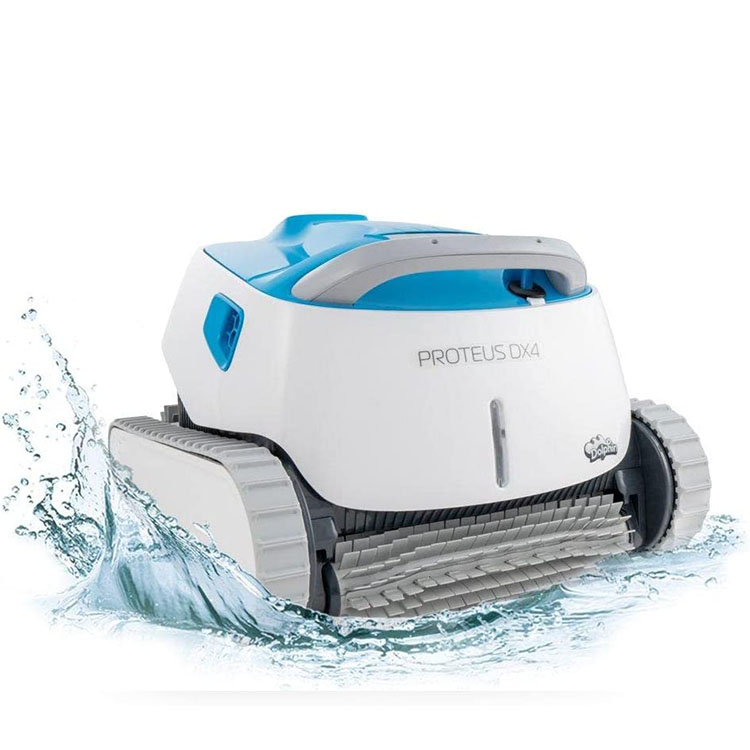 Dolphin Premier® Robotic Cleaner
| Proteus DX4 includes | Premier® includes |
| --- | --- |
| Full floor, wall, and waterline coverage | Ultimate Coverage - Full floor, wall, and waterline coverage |
| Includes 1 filter option - Standard filter | Multi-Media™ - Includes Oversized Leaf Bag, NanoFilters™, & Standard Filter |
| Filters 4000 GPH | Filters 4500 GPH - Powered by dual commercial grade motors |
| 2 Year Warranty | Best-in-class 3 year warranty |
| Programmable Weekly Timer - Schedule cleanings every 24, 48, 72 hrs | Programmable Weekly Timer - Schedule cleanings every 24, 48, 72 hrs |
| Anti-Tangle Swivel - Patented 360 Degree Rotation | Anti-Tangle Swivel - Patented 360 Degree Rotation |
| | Only Dolphin with a leaf bag |
| | Media-Alert® - Premier lets you know when it's time to clean |
| | Disposable Debris Bag Option |
| Proteus DX4 does not include | Premier® does not include |
| --- | --- |
| No Multi-Media™ available | |
| No NanoFilters™ - Advanced filtration that captures fine particulate, green, and cloudy pool water | |
| No 3 Year Warranty - 33% shorter warranty | |
| No Full Filter Indicator - Lets you know when to clean filters | |
| No Remote Control Capability | |
| Possible Restocking Fee - Typically 20%+ | |
Features
Dolphin Proteus DX4

Waterline Cleaning

Multi-Media™

Standard Filter

Leaf Bag
($149.99 Value)
Disposable Debris Bags
(Optional)

Ultra-Fine Filters

Programmable Timer

Full Filter Indicator

Remote Control
(Optional)

Dual Stabilizer

Cable Swivel

3 Year Warranty
Dolphin Premier®

Waterline Cleaning

Multi-Media™

Standard Filter

Leaf Bag
($149.99 Value)
Disposable Debris Bags
(Optional)
NanoFilters™
($79.99 Value)

Programmable Timer

Full Filter Indicator

Remote Control
(Optional)

Dual Stabilizer

Cable Swivel

3 Year Warranty
Head To Head Review Analysis
Compare the Dolphin Proteus DX4 to the Dolphin Premier
Both the Dolphin Premier and Dolphin Proteus DX4 are designed to clean your pool's floor, walls, and waterline. Breaking down their filters, the Dolphin Premier® includes 3 filter options (with a 4th optional). The Dolphin Proteus DX4 includes only one filter option, the Standard Cartridge Filter, but won't include the Oversized Leaf Bag or the Ultra-Fine Filter. The Dolphin Premier has a 50% longer warranty compared to the Proteus DX4. The Premier has a 3-year best-in-class warranty, while the Dolphin Proteus DX4 has a 2 year warranty.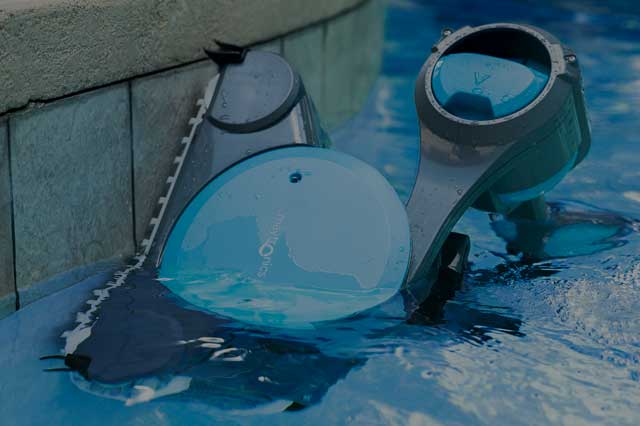 Filter Options
What's even better than having 2 sets of filtration options? How about 3 or 4. There's only one Dolphin pool cleaner with this feature. MultiMedia is a Dolphin Premier exclusive feature. Premier includes Fine, Ultra Fine, and a Leaf Bag. In addition, you can get disposable filter bags so you can just toss 'em in the trash when you're done. You can even subscribe to a service to ship these monthly.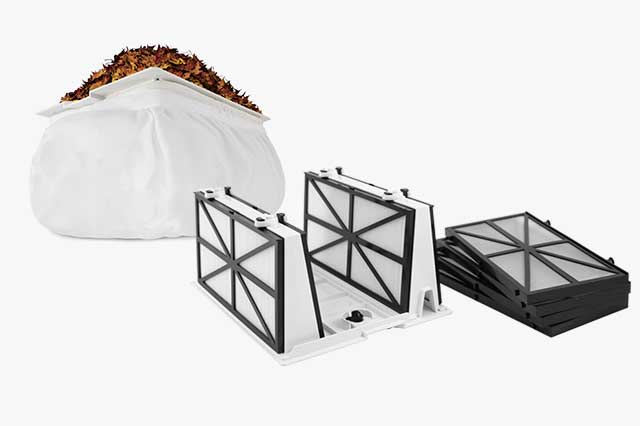 Robotic pool cleaners with multiple filter media let you customize your pool's cleaning job based on its needs that day. Use an ultra-fine filter to capture smaller particles, use a standard cartridge for a regular clean, use the oversized leaf bag after a storm, and perhaps disposable for the really dirty jobs.
The Proteus DX4 comes with one filter option, while the Premier® has Multi-Media®, which offers four different filter media options. This gives you the ability to customize your cleaning based on your pool's needs. If you need to pick up leaves, you can use the oversized leaf bag or disposable leaf bag. If you need to clean up regular debris, you can use the fine filter cartridge. Finally, if you need to pick up fine dust and other micro particles, you can use the ultra-fine cartridge.
The Dolphin Premier includes:
Oversized Leaf Bag
Standard Cartridge Filter Set
NanoFilter™ Cartridge Set
Optional Disposable Debris Bag (sold separately)
The Dolphin Proteus DX4 includes:
Standard Cartridge Filter
Unlock Your Robot's Full Potential
There are two types of filters available on modern robotic pool cleaners. The first generation robots will have a filter consisting of a large pore plastic mesh. The second generation type is the NanoFilter™ cartridge, which is a high-efficiency particulate filter. The large pore mesh filter is the more basic type and is found on many discount pool cleaners, while the Nanofilter is the more advanced option. Under a microscope, you can see the Nanofilter's individual fibers intersecting to create a tight mesh. This webbed structure is able to sieve even the smallest of micron particles. Additionally, the filter's deep pleats provide a larger surface area, meaning more waterborne particles can be trapped while having relatively low resistance to waterflow.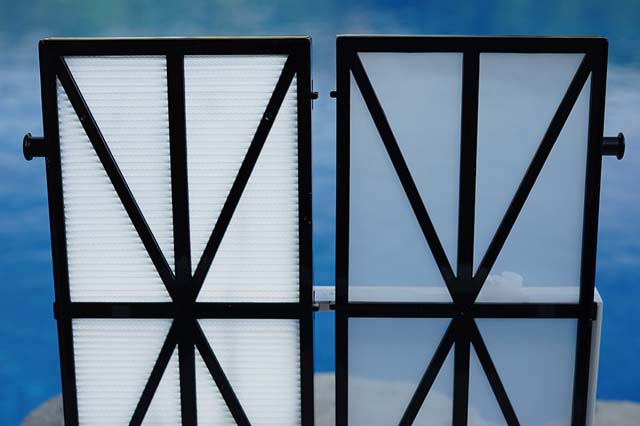 The NanoFilter™ also has the benefit of being able to absorb oil, which is beneficial for keeping sunscreen and scum lines from forming on the pool's surface. Overall, the pleated Nanofilter is more efficient than the plastic mesh filter at capturing all types of microscopic waterborne particles, including pollen, algae, bacteria, pet dander, and other debris. Not only does this improve the amount of contaminants that are removed from the water, but it also leads to a higher level of clarity and sparkle in the pool. The Nanofilter serves as an important booster to the pool's main filter, and for this reason, it is the preferred choice for many pool owners.
The NanoFilters™ capture more dirt, sand, and even oil out of your pool than the standard filter cartridges, making a NanoFilter™ a must-have for any pool robot. Without it, these particles will be left inside of your pool and can lead to poor water chemistry.
Ease of Use
Both robots have a similar setup process and weigh about the same. To set up either one, simply plug the power supply into an outdoor outlet, plug the unit into the power supply, drop the unit into the water, and press start. Both robots have a weekly timer with options for daily, every other day, and every three-day cycles.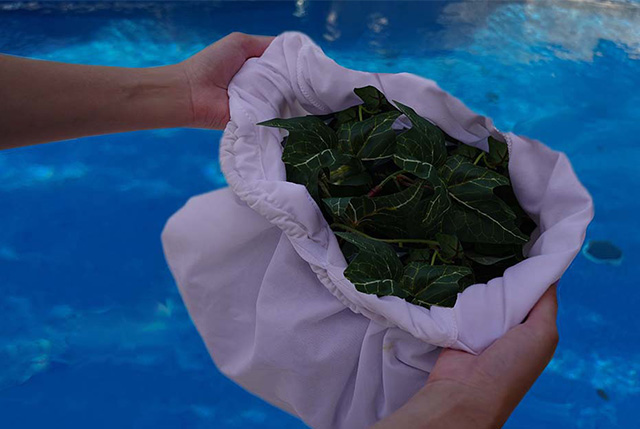 Cleaning Performance
In terms of cleaning performance, the Dolphin Premier® is capable of cleaning pool floors, walls, and waterline (also called the scum line), which is the most vulnerable part of the pool to dirt, grime, and algae buildup. This is especially important for robotic pool cleaners because if the bot doesn't clean the scum line, you'll still need to manually brush the pool afterwards. The Dolphin Proteus DX4 also covers your entire pool, including the pool floor, walls, and waterline.
Media-Alert®
The Premier® has an extra feature to improve user experience, a full filter bag indicator. This indicator will let you know when the filter bag is full and needs to be cleaned, as well as when it is partially blocked and needs to be cleared out. This indicator is not present on the Proteus DX4.
Anti-Tangle Swivel
Both models come with an anti-tangle swivel to minimize cord tangling. This helps both robots clean with power and precision in your swimming pool. The Patented Tangle Free Swivel from Maytronics allows the robot to rotate 360 degrees without your cord getting tangled.
Warranty
The Premier® offers a longer warranty: 36 months (3 years) compared to the Proteus DX4' 24 month warranty (2 years).
Which is the better pool robot?
Overall, the Dolphin Premier offers more customizable filter options, an Oversized Leaf Bag, and a 50% longer warranty when compared to the Dolphin Proteus DX4.
Where To Buy
Dolphin Proteus DX4

Shop at Poolbots

$999 at Amazon
Dolphin Premier®

$1297 at Poolbots

$1297 at PoolRobots

$1447 at Amazon
Specifications
Part Number
99996207-LSWF
99996339-SPL
ASIN
B083YWJ5PQ
B01BP8PLMM
Waterline Cleaning
Yes
Yes
Multi-Media™
No
Yes
# of Filters Included:
1
3
Filter Cleaning
Top Access
Oversized Leaf Bag, Ultra-fine Cartridges, Standard Cartridges, & Optional Disposable Debris bag
Cleaning Coverage
Floor, Walls and Waterline
Floor, Walls, Waterline
Cleaning Cycle
2 hours
3 hours
Number of Brushes
2
2
Cable Length
60 ft
60 ft
Anti-Tangle Swivel
Yes
Yes
Pool Types
In Ground
In Ground
Maximum Pool Size
40 ft
50 ft
Pool Shape
Rectangle, Oval, or Freeform
Rectangle, Oval, or Freeform
Obstacles
Steps, Ladder, Drain Cover, Ledges, Pop-Ups
Steps, Ladder, Drain Cover, Ledges, Pop-Ups
Surface
Gunite, Fiberglass, Vinyl, Liner
Concrete, Plaster, Gunite, Pebble, Tile, Vinyl Liner, Fiberglass
Media-Alert®
No
Yes
Automated Weekly Timer
Yes
Yes
Remote operation
No
Yes - Optional Physical Remote
ProLine™
No
Yes
Restocking Fee
No

No

Warranty
2 Years
3 Years
Price

$999

$1199

Save $200

$1297

$1747

Save $450